How to communicate well on the radio?
In this podcast Lou Panchione interviews Michel Collin, a recognized expert in radio advertising and marketing, to learn more about how to communicate effectively in radio.
Intro
A We Compoze creation.
You never forgot your first love. Your clients shouldn't forget you either. I'm Lou Panchione and you're listening to the We Compoze podcast that tells you everything yes, absolutely everything about the powers of sound. We Compoze is a sound marketing agency and with our composer platform, we're finally making sound identity accessible.
Lou Panchione
Hello Michel, how are you?
Michel Collin
Hello, very well thank you
Lou Panchione
So Mr. Collin, you have over 38 years of media experience in Europe, the United States and Africa, in local stations, national and international networks. You are a journalist, host, producer and director of media and advertising agencies. You are a recognized expert in radio advertising, marketing and community marketing.
You are also the founder of the media company Conseil, which specializes in training in community marketing techniques and the effective use of local media. That's it. So does that sound pretty comprehensive to you?
Michel Collin
Yes, yes, yes, yes. So I did everything you said before, animator, journalist in life before being a trainer and marketing consultant in the media. But yes, yes, that's it.
I'm not getting any younger having heard all that, but you could sum it up by saying that I'm a journalist who went wrong, who fell into advertising and who has spent practically his entire career in advertising, but still with a little journalistic background that is useful to me all the time. That's it.
Lou Panchione
But then why go wrong? Out of curiosity.
Michel Collin
Because journalists in general, they don't like advertising or they consider that the commercial part is something they try to avoid. Deontologically speaking, you can't be a journalist and do advertising. So that's why I read anecdotally.
Lou Panchione
Okay, well thanks for being here today for this podcast. We are delighted to welcome you today, at We Compoze.
Michel Collin
It's a pleasure for me too.
Lou Panchione
Can you explain what proximity marketing is and why it is essential today?
Michel Collin
Well, proximity marketing, in the end, is all in the name. It's about addressing a local community and therefore proximity. There is the notion of geographical proximity of a fairly limited radius of action. We talk about local communication but of proximity, there is also this notion of intimacy, of being close to people and having a communication that speaks to people.
So this is how we could define proximity marketing. We address local consumers and the advantage of proximity marketing is to play on these levers of credibility and trust.
When you know your community, when you are close to your community, you can communicate more effectively. Then proximity marketing or local communication, to put it more simply, is coming back into fashion. For a while, local advertising was considered a bit of a has-been.
But now, all the big brands are trying to integrate themselves into this local communication and to use local media that will be closer than the big national media for which consumers sometimes feel rather distant. That's it.
Lou Panchione
Yes, it's true that I have the impression that this is in line with the current trend in marketing globally, which is to segment targets enormously and to move towards one to one marketing. I call it that, but it's really with very precise and "fine" segmentation and targeting paths.
Michel Collin
You just beat me to it, I was going to say, this notion of one to one, because it's digital in fact, that brings us in this direction. Digital allows. We'll talk about it later, but it really allows us to have personalized communication.
We can now address individual messages, even if it is done in an automated way. So in fact, all this converges towards the idea of having a closer, more individual communication.
Lou Panchione
And that's why this proximity marketing becomes essential today, in a communication?
Michel Collin
Yes, it's a bit like the last mile, as people in the telephone industry say. We are really close, we are also close to the act of buying, that's what we find in this notion of proximity.
This does not prevent companies, communicators and retailers from being very active on the Internet through e-commerce, which makes stores accessible all over the world.
But when you have a local clientele, you have to practice proximity marketing.
Lou Panchione
Okay, yes, but then, when you say that, indirectly, you say for example a store like, I'll take a very well known one, Zara, which has stores all over the place, wouldn't need to do proximity marketing.
Michel Collin
Well, Zara is an international brand, so of course it needs to communicate globally.
I don't know if this particular brand communicates locally, but many big brands, not all of them, but many big brands are becoming aware that communication that is managed in a truly global way is sometimes not adapted to certain territories and that communication must be personalized. So there are a lot of big brands that have understood this and are making the effort to leave room for maneuver to local managers to be able to communicate or even use local media that are not necessarily referenced by the brand at the national or international level.
Then there are other brands next door that will say no, no.
We manage everything at the head office to avoid mistakes or things that would be contrary to the brand image it wants to develop.
We find a little bit all the cases.
Lou Panchione
Exactly, and I'm bouncing back on one of your sentences that you said: "the last mile". Does it match the fact that proximity marketing is often used in "drive to store" or "walk to store" logics?
Michel Collin
Well, yes, that's exactly it.
Because the goal of communication is to sell and the act of buying, now there are two types of buying act, either we buy online or we buy in a store, in a physical store, so the physical store, necessarily, we are close to the store, so there, we do proximity communication for physical stores and we will say communication a little more global for e-commerce, so it is really that.
And here, radio is particularly effective because several studies show that radio is often one of the last media to have an impact on consumers just before they make a purchase. We listen to the radio when we go shopping and we will be confronted shortly after listening to the radio, we will go to stores or while shopping, we will hear a commercial that can divert us from our initial destination. And there are few other media, apart from billboards or signs, that are capable of being as close to the act of buying. So that's a real asset of radio.
It's that last mile, or even its last few yards, you might say.
Lou Panchione
And so, as a result, billboards, as you just mentioned, and radio, as you mentioned. Are these the only two media that can be used to practice this proximity marketing or are there others?
Michel Collin
No, actually, there are, there are many others.
You could say that it starts with word of mouth, which is an essential form of communication. But then, for a store, there is its sign, there is its window, there is all the signage it can develop, the direct marketing it can do by distributing for example flyers in mailboxes. Social networks also allow to develop a local communication with its community, even if it is geographically very limited. The local press, of course. It also allows to make this communication. TV, but radio and billboards, we will say, can really impact consumers.
Really on the last meters, before the store.
And so this is a very strong point of radio that many brands have understood and use.
Lou Panchione
Okay, there are really a multitude of operating media. Michel, how do you organize a good media plan for an advertising campaign?
Michel Collin
Not for this. You have to go to college. No, I'm kidding. In fact, I always advise advertisers to start at the beginning, which is to think about a strategy. And it's quite curious because, in France in particular, this is the case in other countries. But in France, we are world champions at forgetting that we need to think before we act. And many companies and merchants forget to think strategically before they start buying advertising on one medium or another. The first thing is to really think strategically about who the target audience is. What are the competitive advantages? How can we reach the people we want to reach and then with objectives to then choose the media. Whereas many entrepreneurs and communicators do the opposite, they choose media by saying to themselves, "I want to reach such and such a person on this media". And then they do tests saying we'll try if, we'll try that.
But I think it's stupid to say we're going to try a medium, right? First, we'll think about whether the media meets our objectives, which allows us to reach the target audience we want to reach. Then, we will deploy the strategy, but to make tests, to say we are going to try something, a media, "we are going to try the radio", it doesn't make sense, we would be fine if the radio didn't work, we would have known for a long time and we wouldn't have in the whole world. So radio works. You just have to think about your strategy and then apply it properly. So, to answer your question, once you've done that strategic thinking, you try to reach the right people with the right message at the right time. And this is also where, for a good media plan, you have to be careful not to want to reach as many people as possible. Because that's a tendency, it's a kind of natural instinct of people who communicate, they say to themselves the more people we'll reach, the better it will be. It's not necessarily a good idea. It's better to reach the right people with repetition. That's the most important element of a successful media plan. And then, with a good message, a message that is relevant, that is creative. You have to bring together these parameters to make a good media plan. The repetition is really, we have quite precise information. We know that, for example, in radio, to really optimize the radio medium, you need a targeted consumer, so the same person must be confronted with the message at least three or four times. If we want to have people react to this message. So in fact, there's no point in reaching a lot of people and impacting consumers once you have a point of contact, as we say, because it won't necessarily generate returns, especially on radio, when it's sometimes better to reach a slightly smaller target audience, or even to be on a radio station that may have a slightly smaller audience.
But on the other hand, to have this real capacity to communicate with repetition for each campaign. And then, there is the recurrence, that is to say that it is not because we made a communication campaign for Mother's Day that we stop communicating during the rest of the year. The best solution, the best media plan, is "a red wire media plan", as I often call it, which allows to have a kind of recurrent presence on the radio media. It can even be one spot per day, sometimes at the same time, like sponsoring for example. We don't need to put a lot of spots, but it allows us to keep the name of a brand on top of mind. And it's a bit like referencing, like we used to do in the Yellow Pages. The listeners will have in mind one, they will know who to contact, if they need a plumber, they will know which brand to contact, if they need to go buy windows or a fireplace because they hear it on the radio and it's familiar.
Lou Panchione
Yes, we are talking about spontaneity and spontaneous awareness.
Michel Collin
There is a lot of confusion in communication. People say we are doing a notoriety campaign just to be known, but it's when we do notoriety, it's to be known, so that when we need you, we will call on you because we have you in a small corner of our mind compared to the one we have, which we have never heard of and which we will not think of the day we need a product. For most products, the buying cycles are quite long, contrary to what people think. So if I'm selling kitchens, I'm not going to wake up in the morning and say, "I have to buy a kitchen today. It's something they've been thinking about for months. So a kitchen designer who communicates in a very light way on the radio, but relatively permanent every week, we will say at least he will really be in the lead the day the listener advances in his project of buying a kitchen.
So that's it for. To summarize the good media plan, it is first of all a recurrent communication, a red thread but permanent and with few messages, but keeping a flame lit, if we take an analogy and then which will be reinforced by surpressions when there are strong times in the activity, when there are sales, when there are anniversaries, when there are events. But that's the way to do it, whereas a lot of people do the opposite. They do five ad campaigns a year and then they think they have a good strategy, a good media plan. And during? And in between those five campaigns, sometimes weeks and months go by where you don't hear them and you forget about them very quickly. So that's it.
Lou Panchione
Yes, and in the strategy you were talking about earlier, it's also about reaching quality prospects and not quantity. So, finally, that's what you're explaining?
Michel Collin
Yes, that's right. It's because, for example, there are advertisers who absolutely want to be on the most listened-to radio station. That's fine, but we'll reach a lot of people. Maybe on this most listened-to radio station, there will be a lot of advertising and we will be drowned out by all these advertisers, so maybe on a radio station that will be a little less listened to, as long as the target audience corresponds to what the advertiser is trying to reach. Well, we'll reach less people. But if you can do it in a repetitive, recurring, regular way, with creative messages that you're going to change, and promotional operations, you'll be much more effective.
Lou Panchione
So we're going to focus on the radio medium, since you're an expert, a specialist in this medium, can you give us the ingredients that are necessary to make a good radio spot? And a contrario, of course, what are the mistakes not to be made and above all easily avoidable?
Michel Collin
So I'll start with the second part. What should we avoid doing on the radio and which we unfortunately find too often? It's to make spots in which you want to put a lot of information, because you think that the more you put, the more likely you are to attract people. This is really the basic mistake of giving too much information, too many details, of wanting to present and talk about several products at the same time in a 20 or two or 30 second spot. This is the basic mistake of avoiding clichés such as we are the best, we have a service that defies all competition. That's advertising, from the 60s, it doesn't speak to anyone anymore. If you're really cheaper than everyone else, you have to give the price of the product. And that's it. So it's about avoiding clichés, avoiding banalities, avoiding detailed descriptions of lots of information, lots of products and what will ultimately look like advertising.
And then afterwards, to do it well, we'll start by focusing on one idea at a time. In a spot, one idea. If you have several things to say, you can make several messages and broadcast them alternately. That will be much more effective. And then, instead of describing the characteristics of a product, let's try to tell a story and transmit emotions. We know that emotions are much more effective in making people want to buy a product than a very basic description. So, we will try to be in emotions, even to create what we call mental images. Radio is like reading. Our imagination actually makes the images, the characters, the situations. In our mind and the fact of generating these mental images, it improves the memorization.
When we have made our brain work to create images around something we have heard. That's one of the strengths of radio. We're very efficient, so it's better to tell a little story and then have a punchline and say well here's the product that fits. Rather than wanting to detail everything in the engine and everything that is technical and that will ultimately leave little. And then there is an element, obviously, at We Compoze, you are sensitive to it, it is the sound identity. We know very well that sound identity, studies have shown that it is an essential element in the success of an audio communication, if only so that one sign is remembered compared to another. And basically, what I think we'll talk about in a few moments can be the idea of sound identity. But is it really about the message? Is it telling a story, playing on emotions?
That the listener actually understands the benefit of buying this product or service. What's different about this product or service? That's it, but without telling too many details.
Lou Panchione
Okay. Well, that's pretty clear. I think we have understood how to make this famous good radio spot easily memorable on everything. Is it possible to analyze the impact of this radio spot with quantitative or qualitative indicators?
Michel Collin
So it's still quite difficult, there are now technologies that are being put in place to analyze but it's still quite expensive to know how the listener perceives a commercial. There are tools that allow us to analyze what listeners like or don't like when listening to a radio program. But all this is more for the big national brands, at the level of local advertisers. These are technologies that are difficult to access. So that's why we have to try to respect the rules, the elements I mentioned before, to try to do the best we can. And already there, we'll get closer to efficiency. But I would say that the really technical analysis of the effectiveness of a spot, well after that, it will be the fallout, the returns. And there, well, there are many elements that allow advertisers to know if it generates returns. It goes from the gates that count, the number of people who enter the store to the cash drawer, which are very factual things.
Better than asking the saleswoman or the cashier to ask people: "Did you come? Well, that's not scientific, so it will even be misleading since people will rather mention what they saw than what they heard. That's not the advantage of radio, but even if it's the radio spot that triggered them to come to a store, they'll say, "I saw your ad in the paper.
Lou Panchione
Because it is perhaps more unconscious, finally the radio, it is information which comes directly, perhaps in the unconscious, I do not know.
Michel Collin
Yes, but that's what media plans are all about, cross media plans. When we do cross-media, we try to reach the same individual in several ways, using several media, whether it's TV, radio, the press or the web. And in fact, what we're trying to do is to multiply the points of contact so that this repetition that I was talking about earlier reaches a threshold that will make the individual trigger a purchase. So afterwards, it's sometimes difficult to know whether radio or visuals were the most effective. It's precisely, did we make a good strategy. We reached people in a way, via distinct media that will give us a better understanding, a little 3D if you will, of the product. Because when you see it, when you hear it, when you read something, you can have information that is complementary and that will help in marketing.
But what we do know, on the other hand, is that studies have been done for this in France for quite some time now. We know that it is always better to put radio last, as close as possible to the act of buying. If you have to do a week's or a fortnight's worth of advertising for a one-off event, it's better to start with the visual elements first and have the sound element, the audio, second, rather than the opposite. Because the audio will reactivate the visual memory and all that will improve the memorization and improve the purchase intention.
Lou Panchione
It seems to me that there are also studies that have been done in America, it seems to me, to show that in fact, in the brain, the part that is dedicated to memorization, well in this part there the audio would have more place than the visual, that is to say that a human, a person memorizes better with the sound rather than with the image in fact and that, these are studies that have been done and that prove by neuroscience it seems to me. This fact.
Michel Collin
Yes. So yes, there are studies like that, which in fact are also linked to this notion, as I said before of mental images, which are reactivated by sound, it is often also sometimes when you hear certain noises, you can react very quickly because your brain recognizes that this noise, it is pleasant or not pleasant. Afterwards, each media will develop its technical and scientific analyses to demonstrate that the visual is important or the audio is important. But we know that audio is the first sense to develop. Children hear their parents' voices in the womb before they have even seen anything. And it is also said that at the end of life, the last of the senses that will stop, it will be the audio. So it's the first and the last. So it's not totally insignificant.
Lou Panchione
It's quite touching when you look at it that way. And Michel, you have been training sales people for years and years now to produce quality radio spots. What would you advise to a commercial?
Michel Collin
I would say that the people who work in the studios and the actors who know me know very well that I am on their side to militate for the quality of the creation. And I have developed a sales approach that I think works quite well, which is to really put the creative at the top of the list. I suggest that sales people prepare well before an interview, and that seems obvious. But to be prepared by maybe finding ideas for messages, examples, I tell them to take examples. If you're going to see someone who sells fireplaces, take examples of help spots from fireplace salespeople to make them listen to make them want to. Because in fact there is, and this is something I've discovered over the years in training people in many different countries, including unlikely places like Africa. When faced with all the objections of people who tell you I don't have money, I don't want to advertise, I don't need everyone to know me.
And anyway, everyone here is poor. Anyway, the only way to sell radio advertising to someone is to make them want to have the radio spot we're going to offer them. So be prepared to come up with ideas, messages, proposals, it's not set in stone, afterwards, we can rectify it. And above all, talk about the spot, about what we're going to put in the spot at the very beginning of the interview, whereas most salespeople do the opposite. In fact, they will argue, they will introduce themselves, they will ask a lot of questions and they will try to sell. And then sometimes even after they've signed the order form, they'll say well now let's get the paper. What are we going to say in the spot? I'll take the brief to the studio. No, if we do it at the very beginning of the interview and say from the very first discovery questions, what should we say so that consumers want to come to your store and we work on that right away?
From the moment your client answers this question, it means that he is already working on his radio campaign.
And that he will understand how to build the message, because it is still very abstract for an advertiser, the radio, it is not like a visual or you like, you do not like. The spot often comes in once the campaign is signed. So a lot of people give up on radio because they are afraid or they don't know how, or they think that their advert is going to look like an advert. And they don't want that. So they say no, that's it. And really, talking about the commercial at the beginning of the interview is an approach that really works. And then afterwards, overall, I always push the sales people to sell the creation, but to sell it and to sell it. I don't try to skimp on the price of the spot because it's obvious that a good spot is a successful campaign, that's guaranteed, we know that. A bad ad is a campaign that won't work.
That's really a truism. That doesn't stop people from not giving the importance they should to the quality of the creation. So you have to invest in actors, in professional actors, people who are capable of embodying stories and who are going to take us, the listeners, into the story, instead of having pseudo actors who are only voices and who are not credible as soon as they open their mouths with unbelievable dialogues that you never hear in life and which will even give a bad image of the radio, of the advertising and of the business. So, with a good spot, the advertiser could even save money on his space purchase. Because if the spot is very effective right away, there is less need to broadcast it to get results.
Lou Panchione
By the way, let me tell you about the price of the purchase space. Out of curiosity, how much? What is the monthly budget for a radio broadcast, with a qualitative communication, as we explained before, that is to say with a notion of repetition and good message. How much does this communication strategy actually cost?
Michel Collin
There, it's really variable geometry. It depends on the size of the station, whether it is a local radio or a big national radio. Obviously, the fluctuations are very important and are linked to the audience, because the more listeners you have, the higher the price of the spot, which is logical. But when someone says, how much does a radio campaign cost? I answer by admitting that we are on a local radio that sells 30-second spots at 30 € per unit, for example. I will say that from 30 € per day, we can do something good on the radio. That's one answer because you can broadcast a 30-second spot every day at just 12 o'clock for a restaurant and sort of mark out the meal time every day or as you leave the office. When you get in the car, you're going to hear the ad for a restaurant and you're going to end up going there one day. So, from 30 € per day, we can do something as long as we do it at least 20 days per month.
We know, the Médiamétrie studies tell us, it takes to reach the totality of the listeners of a radio. It takes about 20 days. So that's why we need to do this. You have to spread out the campaigns as much as possible. After that, we're talking about this famous red thread. But if it's a question of making a one-off communication, an overpressure on the occasion of a specific event, obviously, we'll go towards six, eight spots per day and concentrated over a period of about ten days. So you are multiplying what a one-off campaign could cost, but we can do it very well on a radio, let's stay in the local area. You can very well do a radio strategy with €500 or €600 per month, really at the bare minimum. But it's better to make €500 or €600 per month over 12 months than to put €3,000 into two campaigns in a year, that's it, €3,000 or €4,000 occasionally. I don't know if that answers your question.
Lou Panchione
If it responds and then also the way in which this price is constituted. That is to say, we buy an advertising space and the realization of this spot in the studio. That's it, it's actually broken down into two.
Michel Collin
I only talked about the purchase of space after the creation. So it's certain that a small local advertiser who does a one-off campaign with €1,500. When we tell them that they have to invest €500 just in the creation of the spot, it makes them cough. So that's the difficulty of local communication. But as soon as we are on larger stations, advertisers with more scope, the proportions are different. And the share that he has given to creation, it is unfortunately still too low. Advertisers always tend to try to tinker with the cost of creation in order to be able to invest more in the purchase of space, whereas in the end it is necessary to find a good compromise between a brilliant memorable message and a purchase of space that will reach the right people at the right time and in the right context.
Lou Panchione
Yes, that's exactly what you were saying. In fact, in the beginning.
Michel Collin
I'm trying to be consistent. But well, here you go. To finish on the story of the spots, I think that we must trust the professionals who must value the creation, we must invest, we must put money in the creation. We must not try to pull the prices down. For that, it is necessary to call upon designers/editors because finally, a good spot, that passes between the hands of a designer/editor, then of a producer and to actors. There's editing, there's technique behind it all. There is still gray matter, know-how and we can not imagine that all that, it can cost a few euros. It is unthinkable. And on the other hand, with a little talent, we can manage to make very qualitative things without necessarily putting tens of thousands of euros in the creation, there is a compromise to find.
Lou Panchione
As a result, radio is an audio-only medium, so we know that. Can you tell us a little about the role of the sound identity in this spot? In the perception of this spot, as we said earlier, the memorization, its impact.
Michel Collin
In fact, we have studies in different countries, in the United States, in England in particular, and a little in France, which have shown that the most important elements in the memorization of a radio message are the sound identity. There is also the voice. We know that a known voice is more likely to be remembered than an unknown voice. But I would also say that in order not to fall into this trap systematically, I would say a typical voice. You don't have to have only the big voice of Bruce Willis, there are many types of voices that are unfortunately not sufficiently exploited and that each convey different universes. So the voice of the actor is important. The musical packaging can be as important, as long as it is not overused either. And then, there is always this story of recurrence of sagas. We know that advertising sagas, as all the big retail chains do, were the case with Leclerc, for years with Philippe, Mathilde and the whole family.
And it's the case now with the idol, the two of them talking and looking at the prices of the competitors. There you go, "Hello boss!" So we do all that. Even if it annoys some people, it's inescapable. But in terms of efficiency, it's extremely profitable for the brands because we're in the saga, in the universe and we're waiting for the next part of the soap opera. So we pay attention and it works. But the sound identity, just to come back on the sound identity, I always compare the sound identity to a logo. It would never occur to any business, sign or company to communicate without having created its logo. That's what we usually do when we create a company, it's the first idea. And on the other hand, there are many people who communicate on the radio and who do not have a sound identity. I say to those people, but it's exactly the same as if you communicate in four by three on billboards or in the newspaper without putting a logo.
In your visual, it's the same. How do you want people to recognize you? To be identified and differentiated? How do you want to be identified and differentiated?
So it's really an element that cannot be ignored. Unfortunately, I check it regularly on the local level. There are only about 10 to 15% of local businesses that have a sound identity in their radio messages. And I'm talking about people who communicate on the radio on a regular basis as well. So there's really a big deficit there. These people need to understand that at some point, you have to invest in a sound identity just like you invested in a logo and you did it for life. You don't just do it for two weeks and it can be included in the balance sheet. It's an investment that pays for itself, but it will have positive effects for years to come.
Lou Panchione
Yes, that's right. It's true that afterwards, we also talk about refreshing this sound identity on average every seven years, in the same way that we often modernize our logo a little bit over time, which simply evolves with the times. So yes, it's true. And then we estimate that today about 80% of brands do not have a sound identity. So it's true, that's a lot.
Michel Collin
It's huge. So, we thought a few years ago that it would evolve faster because we talk more and more about audio, sound design and but finally, it doesn't evolve very fast, and it's a pity because it's really a capital point.
Lou Panchione
It's slowly but surely evolving, I'd like to say, because this need for sound identity, sound memorization, and coherence is more and more perceived by brands and advertisers. They realize that the need is really becoming more and more democratic. And we are starting to feel it a little bit. That's why afterwards.
Michel Collin
Yes. After, there are nuances to say that sometimes we confuse the sound design that I would compare maybe to the graphic charter of a brand. And then the sound identity that I would compare to the logo, it's a little different things. There is a little bit the packaging and the logo which must be striking. And it's true that we can refresh it. It's really the right word, the right term that you used, and above all to avoid changing because people who make the mistake of changing, because they find that they are tired of listening to their sound identity, they make a mistake because they cut the thread, they throw away a capital that has been built for years and years to start on something else that will sometimes be difficult to rebuild. So it's really a refresh that needs to be done. It's like the Coca Cola logo, it's hardly been refreshed, it's just what's around it that's a little refreshed. But you can recognize it, you can recognize it at 50 meters, that's it very easily.
So you can rely on good references like that and say to yourself, these are the brands that last. Finally, we realize that they do not change their visuals every two years.
Lou Panchione
On the other hand, if I may say so, it is true that a sound identity. In fact, it is made up of two elements, that is to say, as you explained very well, the sound logo which is between four and five notes maximum, memorable. But often, we associate with this sound logo what we call an illustration music. It is in fact a music of about one minute and a half which will follow this sound logo, that is to say which will take back the same notes, the same dynamics, the same musical universe, but which will be longer and which will be able to allow the brand to illustrate a telephone waiting, a podcast, why not.
Michel Collin
Video.
Lou Panchione
Or a video, of course a music with the image, of course. So it's true that a sound identity is mainly this logo, but it's also this illustrative music that we will use to always keep this coherence.
Michel Collin
And that can be compared to the graphic charter.
Lou Panchione
Exactly.
Michel Collin
A graphic charter, it is in phase with the logo. It's logical because you can make logos, speak, you can make logos, speak over music, sing over music. There are many ways to do things, but you have to understand that there are things that are distinct in all of this.
Lou Panchione
Exactly. Finally Michel, I'm going to ask you one last question. So the advertising screens, radios and especially local ones, which are sometimes not very qualitative and redundant and similar. Despite all this, is radio still a good medium for a brand in terms of image and impact? Even if I already expect the answer.
Michel Collin
I'm going to say yes, but you have to be careful. And again, I think the future of radio, of radio advertising, is good radio advertising. And I have an impressive collection on my blog, you can listen to it, you can listen to thousands of spots. I could make you listen for 10 hours non-stop to commercials, commercials, but only very good commercials. Or a bit like if you were at the night of the commercials to get married for hours or you would be excited by what you hear. Because there are very good radio spots, there are unfortunately not enough of them. Well for many reasons, for reasons of time, money, skill. There you have it. But the problem is that the radio operators are well aware of this. Although now it is becoming very critical in my opinion because radio is losing listeners, not only because of this, because of the evolution of audio consumption habits, but also because of the abuse of advertising volumes.
So between the length of the commercials and the qualitative content of the messages, we don't care about the listeners. And it's quite deplorable that so few radio operators pay attention to this. The problem is that radio is still doing very well, in fact, even after a dramatic pandemic, we realize that all radio stations have already recovered their advertising volumes and for some, have already grown a bit compared to 2019. So it works the way it works, well, in the end, we keep making the same mistakes and then we say yes, well, we are aware of it, but well, it works. And that's it. So there you have it, I'm an activist. I write a lot on this subject to become aware of the efforts that must be made to improve the quality of advertising, to invest in the quality of creation, in the actors and I think that it will become more and more necessary. Especially when you listen to audio online, for example, when you listen to the pre-roll before certain podcasts or ads that are broadcast in streaming audio, you realize that these mistakes are made again.
We hear messages that are very badly targeted, whereas digital would allow, as we said at the beginning, to do one to one. And we hear spots that are poorly done and we are sawing off the beautiful branch on which the radio medium could develop. So everyone has to realize this: media agencies, advertisers, advertising agencies, sales people. That it's not the other guy's problem, it's everybody's problem. I remain positive and confident, but it's true that it's a problem that is becoming more and more acute. But sooner or later, something will have to happen.
Lou Panchione
Thank you Michel. Thank you for giving us some of your knowledge and your time and energy in this podcast. I think you were pretty clear in your answers.
Michel Collin
I hope so. Thanks to you Lou and to the whole team of We Compoze.
Lou Panchione
Thank you Michel.
Michel Collin
See you soon.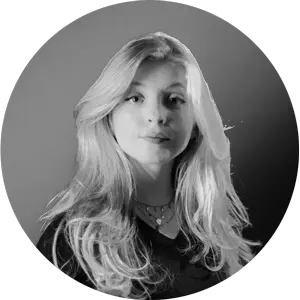 Want to be memorable?
We are available for a call, a video, a coffee or just to listen to you 😉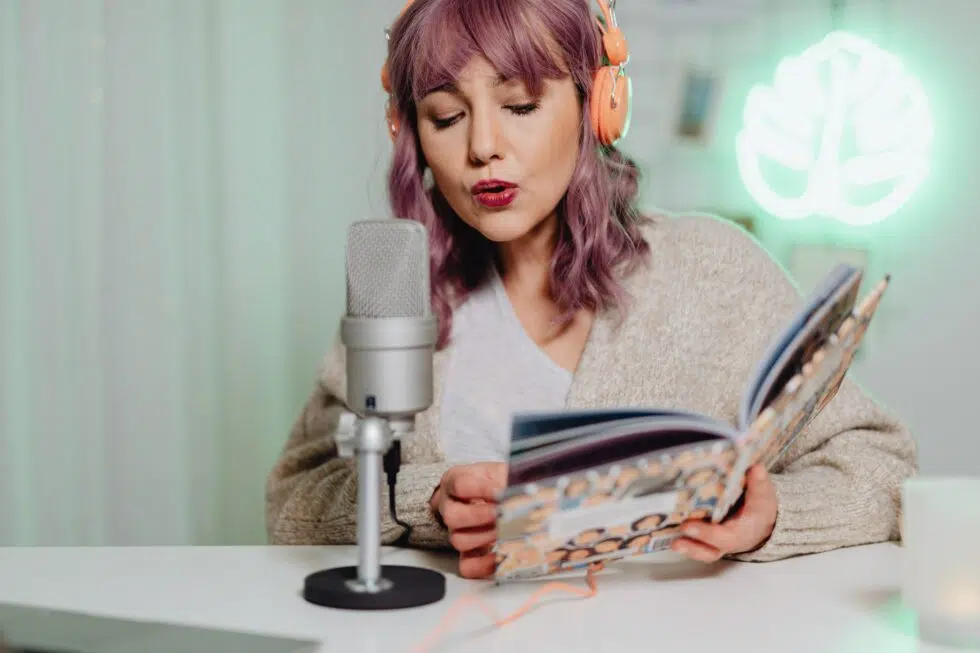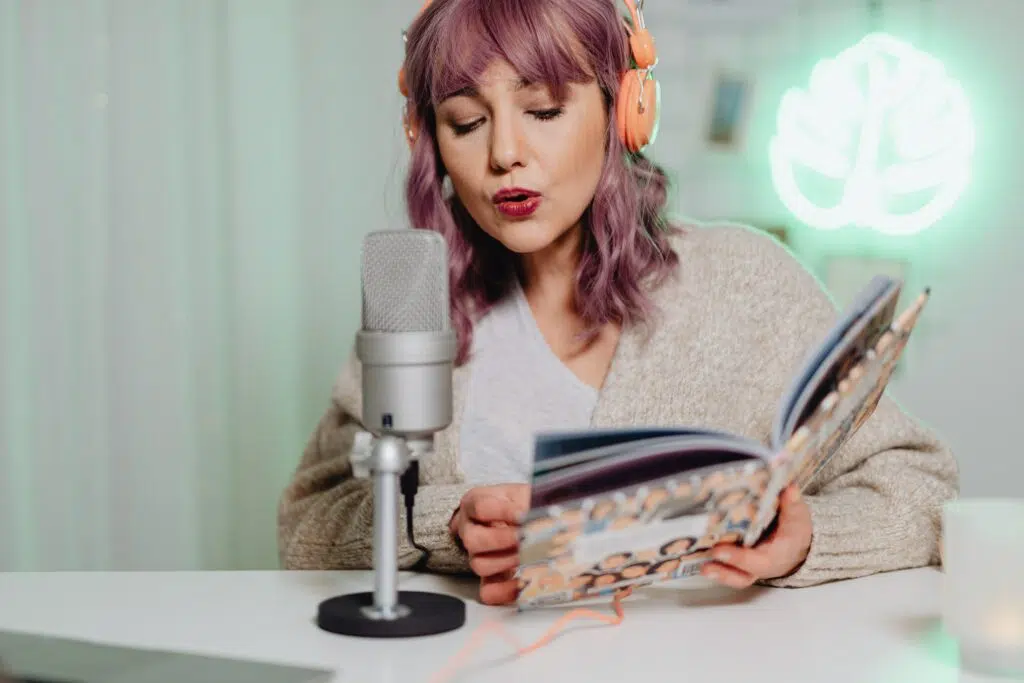 You want to create your own podcast series, good news: it's easy! (As long as you follow the 5 steps below 😉 )